Julia Govor

---
---
Client: Julia Govor
Project Name: Jujuka
Industry: Music
Category: Illustration, Graphic Design, Animation and Art Direction

---
A multidisciplinary art project in collaboration with music producer and DJ Julia Govor. The project is about music, short narratives, true stories, comics and illustration, going beyond what the conventional record label offers.

We worked in 2018-2019 with Julia on the overall branding of the record label. Each vinyl release had an illustrated sleeve and a unique chapter in the comic series. Light-hearted and comical stories based on Julia Govor's own personal experiences of the night-life scene.

The first release in September 2018 had successful press coverage, including a feature on Mix Mag, the renowned electronic music magazine, with an accompanying illustrated editorial piece. Sooner than we imagined, Jujuka's showcases started in the USA. We worked on all the artworks to promote the first two events which included poster design, character design of artist line-ups and 2D animations for projected visuals and installations.
---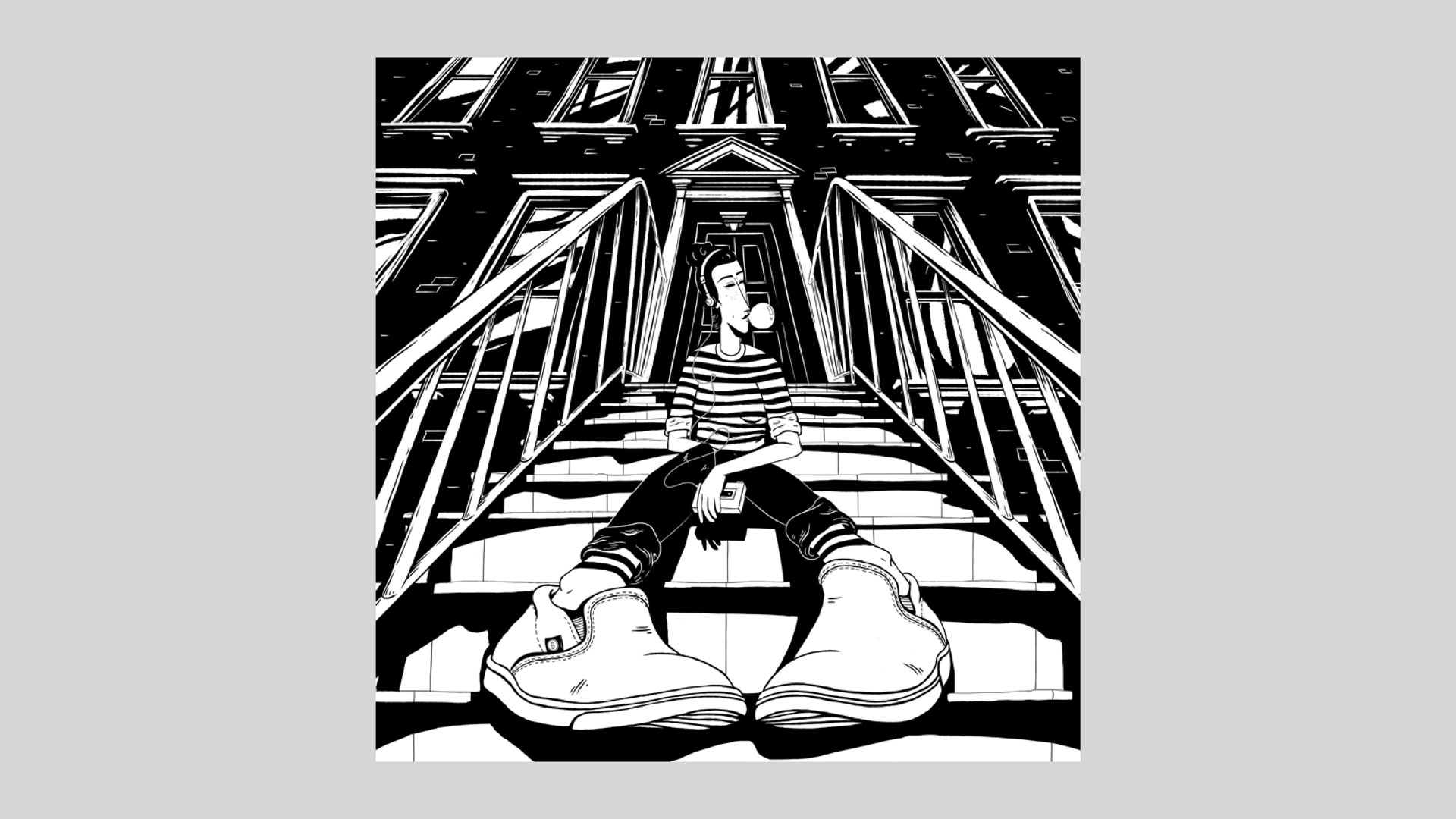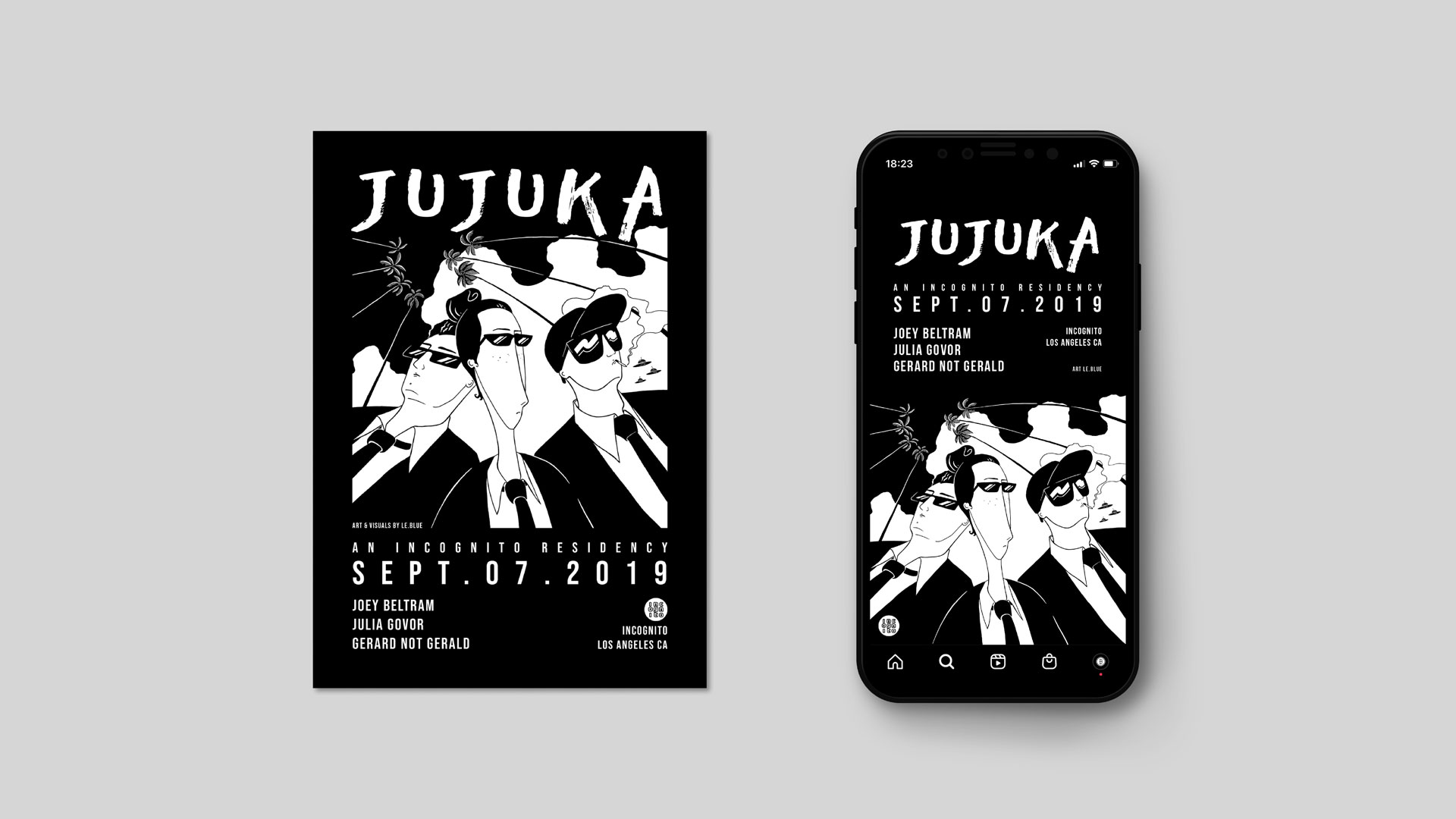 ---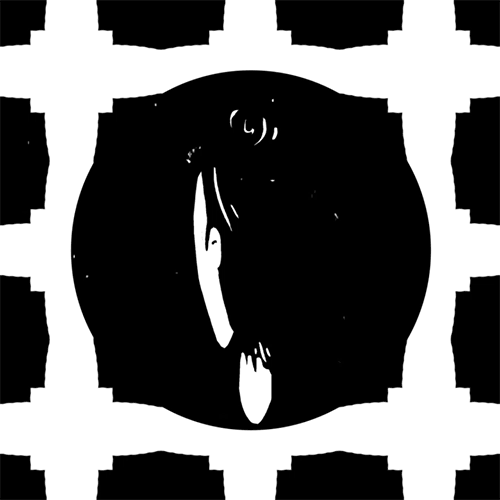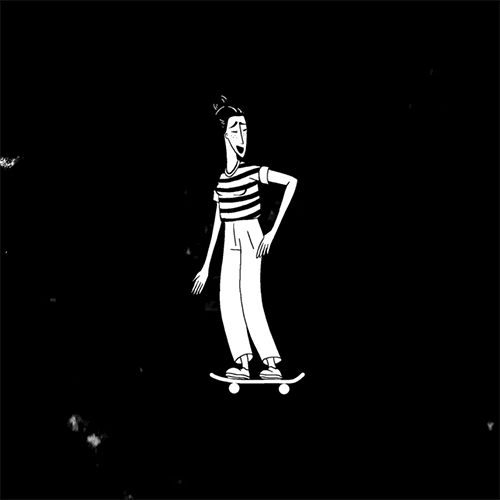 ---
---
---
Commissioned by: Julia Govor
---